Here are some handy tips for preparing your house for sale. And every little bit helps when it comes to the proper presentation of your home.
                                – Best advice… De-clutter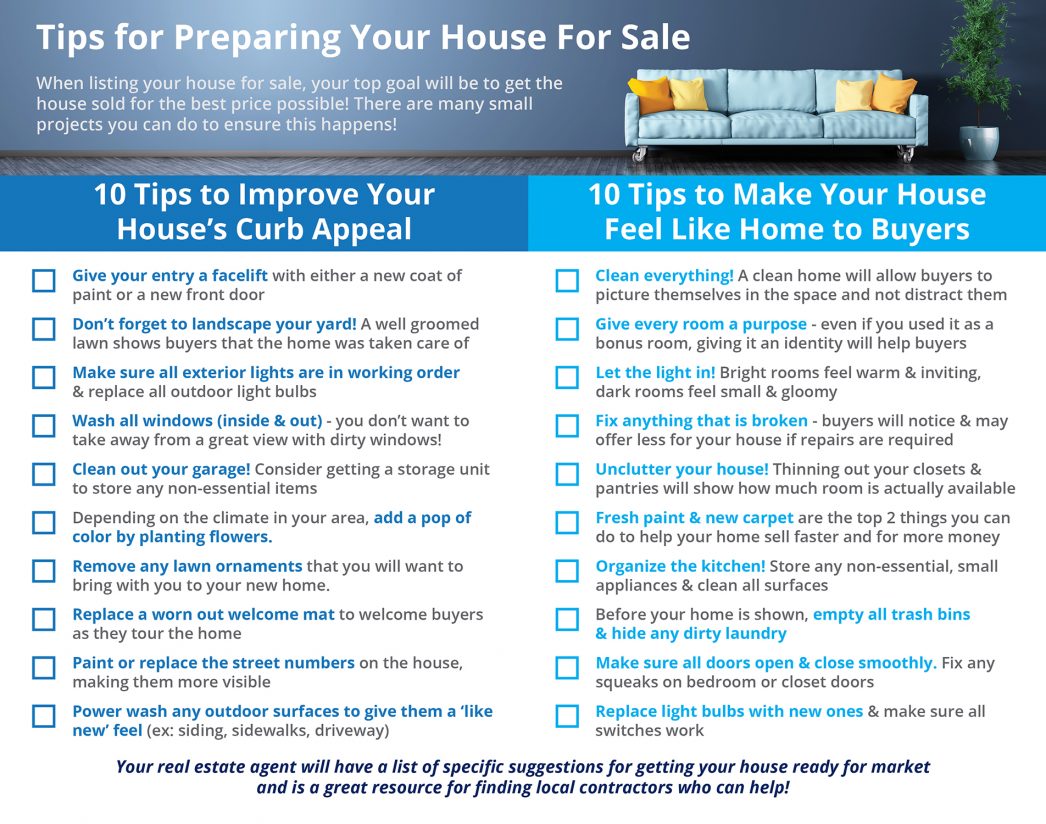 Think about it:
When listing your house for sale your top goal will be to get the home sold for the best price possible!
There are many small projects that you can do to ensure this happens!
During your pre-listing campaign I will give you a list of specific suggestions for getting your house ready for market. This graphic is a great resource for getting a jump on things!
Got questions? I've got answers! Contact me today at 413.301.4614 or tedenton109@gmail.com
Tori Denton, PSA, Realtor®
Helping you make the right MOVE – every time!